Butler Tree Farm  |  Wholesale Nursery  |  Central Florida
---
BUTLER TREE FARM is a wholesale nursery located in Lakeland, Florida, specializing in trees and large shrubs grown in our patented, above ground air-root pruned Florida Cool Ring containers. If you're looking for something different to put in your local landscape, consider our unique ornamental and topiary shaped spiral trees, egg and globe shaped trees (always stunning on Cedars, Carolina Sapphires and Podocarpus). We also offer extensive varieties of Crape Myrtles, Magnolias, Cypress, Ligustrum, Red Maples, Live Oak and Viburnum among many more!
---
Let Us Exceed Your Expectations
Founded more than three decades ago, we take pride in our personal approach and commitment to our customers. We welcome all request for quotes (RFP) and bid lists, providing exceptionally competitive pricing.
Contact our Sales Manager, Moriah DeRouen at [email protected] for a complete inventory and price list of our available trees and plants. Join our Emailer to receive weekly updates and special offers.
We encourage you to stop by the farm for a personal tour and meet our friendly & valued staff!
---
About Us
With over 35 years of horticulture experience, Glenn Harrell offers quality trees and plants to buyers across the United States. Recently acquired from Joel Butler, Glenn continues the tradition of growing superior quality trees at Butler Tree Farm in the Florida Cool Ring, our patented air root pruning container.
Glenn graduated from the University of Florida in 1991, with a Bachelor of Science in Environmental Horticulture. He is an active board member of the Florida Farm Bureau and member of the Lake Region FNGLA Chapter.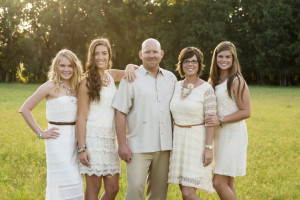 ---
Contact Us for Personal Assistance
Moriah DeRouen, Office Manager
863-838-7407 cell • 863-858-2211 ofc • Email
Glenn Harrell, Owner
813-967-5316 cell